Air Conditioning Repair in Alexander City, AL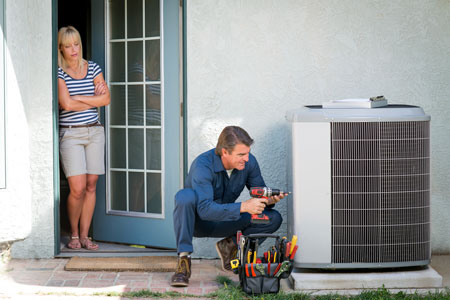 Arctic Air and Heat provides the most dependable comfort solutions for your home with a standard of service that's second to none. We specialize in:
Service/Repair
When you need service on your home heating and cooling system, our technicians can quickly and accurately diagnose, adjust or repair it to restore peak performance and energy efficiency. We have the fastest response times in the Lake Martin area and in most cases repairs are completed the same day on all manufacturers' makes and models of air conditioning and heating equipment.
System Installations/Replacements
Whether you are building a new home or upgrading to a more efficient heating and cooling system for your present home, the Arctic Air and Heat team offers a full lineup of products from the industry's leading manufacturers. Featuring the capacity, efficiency and price to suit your needs, systems include cooling, heating, air cleaners, thermostats and accessories.
We provide an honest assessment of your current system and give you options in a clear, no-pressure manner. We won't push anything you don't need or overcharge for what you do need. Instead, we pride ourselves on recommending what works best for you at a fair price.
Duct Work
Poorly-made ducts can significantly increase air conditioning and heating bills, dramatically reduce equipment capacity and performance, and result in potentially dangerous indoor air quality problems. Arctic Air is the high-quality alternative, specializing in custom fabrication of sheet metal duct work. While this may not be applicable for every project, when it is you can trust us to build it better than anyone – we're one of the only companies left who do it right in our own shop. Our duct work has received tremendous amounts of praise from satisfied customers and many awards and certificates of recognition from every major manufacturer in the industry.
Arctic Air is one of the few remaining HVAC contractors left in the country that can still fabricate their own sheet metal ductwork. This is a skilled trade that is as old as HVAC itself. Often, these metal duct systems out-live multiple units. This day and age there are simpler and cheaper options available, but none have a fraction of the lifespan as metal ductwork. We pride ourselves on taking tried and true methods and applying them to today's technology.
Air Quality
Indoor air pollution can actually be worse for you than outdoor pollution. If you want cleaner, healthier indoor air. We can supply and install the latest in air filtration, air decontamination, dehumidifiers and humidifiers.
Chimney Caps
Need a chimney cap to protect your fireplace ventilation and create a visually-appealing architectural detail? You've come to the right place. Arctic Air and Heat builds them in our on-site sheet metal shop and can fabricate and install a custom chimney cap for you that adds style and value to your home.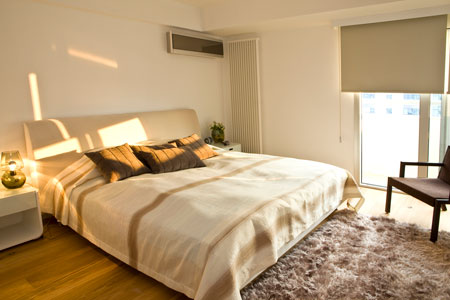 Ductless Mini-Split Systems
Ductless Mini-Split Systems are ideal for rooms or small spaces where adding duct work might be difficult or impractical. Providing supplemental clean, comfortable air to compact living environments, these systems offer energy efficiency, increased comfort, and quiet operation. The ductless experts at Arctic Air can install this big comfort, small space solution to a single room in your home or several.
Seasonal Maintenance Programs
Arctic Air and Heat offers Seasonal Maintenance Programs designed to keep your home or business air conditioning and heating equipment running efficiently. We encourage regular and preventive maintenance to prolong the life of your system and reduce costs due to preventable repairs. Our programs include:
Spring and Fall precision inspection and professional cleaning
Preferred customer status and priority scheduling for repairs
No overtime charges for after-hours service calls or repairs
Avoid costly breakdowns. Enjoy peak performance. Save hundreds of dollars in energy costs. For a safe and dependable comfort system, sign up for one of our Seasonal Maintenance Programs.
When you're ready to improve your comfort in any way big or small, call the experts at Arctic Air and Heat at (256) 794-4341.